Wet Cat Food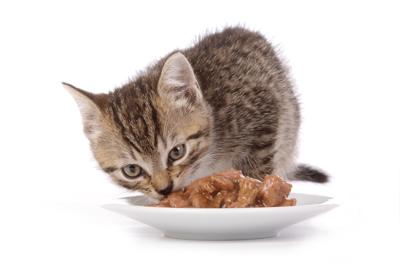 Your cat's a real carnivore. Give it the very best in meaty goodness with zooplus' mouthwatering range of wet food for cats.
The best wet cat foods
Wet cat food is ideal for many cat owners and can act as a great way of offering variety and essential hydration for your cats diet. Most of the wet food on offer can act as complete meals, but you can also mix them up with a dry kibble for the ultimate texture sensation. We've picked out our favourite wet cat food brands for happy cats:
Don't forget!
If your cat is still pawing for more, pick up some tasty
cat treats
, including catnip, cat sticks and malt pastes!
And make sure to check which cat foods are on
special offer
for even more savings!